Andaman and Nicobar Islands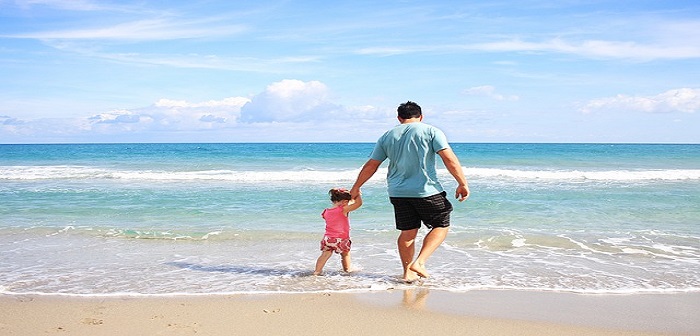 Why Andaman and Nicobar Islands?
Have you ever felt the warm salty water of the Indian ocean in your feet? If you are a person who responses to nature's call, then definitely Andaman and Nicobar islands can be your dream destination. The decorated small island surrounded by the charming blue ocean and the outstanding climate makes Andaman and Nicobar islands a tourist magnet place. Andaman and Nicobar islands are a place which is a part of India, but completely isolated from the mainland where you can find plenty of warm beaches a lot of greenery, places to spend some quality time with your friends and family. If beaches refresh your mind and if you like adventures in the ocean then there is no better place than Andaman and Nicobar islands.
Best time to visit
Andaman and Nicobar islands are considered to be the most popular tourist destination of India. They are located in the Bay of Bengal and you can enjoy the amazing tropical climate here. The islands have a moderate temperature throughout the year 25 degree to 31 degrees. Here you will neither face extreme hot nor extreme cold. Cool breeze will blow your mind and make you feel refreshed. Winter, monsoon and summer these three seasons can be seen here majorly, but you can visit Andaman and Nicobar islands anytime.
Winter starts from December and it stays till February. During winter temperature does not vary that much, it stays between 20 – 30 degrees.
Summer starts from March and it continues till May. Summer is the hottest season which can be seen here.
Monsoon season stays from May to August you can enjoy the drizzling rain in the soft beaches of the Indian ocean.
If you want to visit the islands, the best time could be October to May, because during this time you can enjoy pleasant weather and play several sports activities which are best enjoyed during this time.
Travel info
Andaman and Nicobar islands are one of the best places for adventure lovers and you must enjoy every bit of it.
Things to do at Andaman and Nicobar islands
When you are visiting the islands you should have the experience of doing several activities, here we have listed a few.
Andamans is famous for its beaches and fun at these magnificent beaches is the real attractions of the islands.
If you happen to love history, then definitely you should visit the Cellular jail, which is a famous place to visit in the islands. This jail is also known as "Kaala Paani" jail. You can visit this place between Tuesday to Sunday from 8:45 – 5pm.
It is famous for its natural beauties and antique aquatic species which cannot be seen anywhere else. You will be amused when you will see beautiful multicolored corals.
Sea walking is another attraction of the area, which is known as one of the best water adventure in the world.
Famous food items
Jarua is the main tribe which stays at Andaman and Nicobar islands, they mainly live their lively hood on hunting and cultivation. People are mostly non vegetarian in this island and mostly dependent on sea foods. Andaman and Nicobar islands are a desirable place to visit for every tourist; many people come from different places and you will get all kinds of food at the Andaman and Nicobar islands. But if you love seafood, then the Andaman and Nicobar islands would be the right place for you. You can get authentic and very fresh seafood at the islands. Here many restaurants offer Thai dishes and that you can get within your affordable price.
Activities
When you see beach the first thing comes in your mind that is water activities you can go for boating or fishing.
Scuba diving is one of the greatest attractions in Andaman and Nicobar islands.
Snorkeling would be the greatest fun which you can do under water and explore the underwater world.
Essentials to be packed
If you are travelling to a new place, it's obvious to pack all your belongings, what matter to you most. Here are few things which are listed below that you should carry if you are travelling to the islands.
If you are travelling to any coastal area, then you should definitely carry suns cream, which will prevent your skin from sunburn and Sun glasses which protect your eyes from sun rays and also can give you a great view.
Andaman and Nicobar islands have very pleasant temperature all the time, though if you are travelling during summer you can carry light dresses as most of the coastal areas are humid in nature.
If you are a person who loves to capture every moment of their life, then definitely you should carry a high resolution camera and don't forget to carry your charger along with it.
You should always carry a first aid box so that it can be help full for any medical emergencies.
It's good to have a torch with you if you are travelling at night and there is no electricity it can be useful.
How to Reach
Before you visit any place, it's very important to check the possible transports and have a fair understanding. Though the islands are a very popular travel destination, but it can be reached only by Air and by Sea.

By Air: Port Blair is the capital of the Andaman and Nicobar islands and its well connected by Air. If you have water sickness, then flight could the best option for you. Port Blair is connected with Chennai and Kolkata airport. There are several airlines such as Indian Airlines, Jet lite, Jet Airways, Spice jet and Go Air which provides regular flights to Andaman and Nicobar islands. If you are not from Chennai or Kolkata, then you can come to this city and take flight directly from there.

By Sea: Andaman and Nicobar islands Nicobar is just the middle of the Bay of Bengal. Ships are connected from Kolkata, Chennai and Vishakhapatnam. Ships are available at regular basis each month 4 to 5 ships travel to Andaman and Nicobar islands and it takes around 60 to 70 hours to reach the most desirable island Andaman and Nicobar islands.
Beaches - you must visit
If you are travelling to Andaman and Nicobar islands, here are some beaches that you should visit.
Bharatpur Beach: This is famous for its coral reef and white sands. It's located in Neil island and its known as the Coral capital of Andaman and Nicobar islands.
Radhanagr Beach: This beach is located in Havelock islands, elephant ride is the major attraction. If you see the marvelous sunset on this beach you will be lost in its beauty.
You can also visit these beaches - Guitar Island Beach, Laxmanpur Beach, Lalaji Bay Beach, and Wandoor Beach.
Hotels In Port-Blair

Andaman Holiday Packages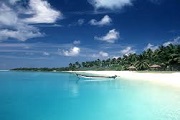 Discover the beauty for unexplored islands of the Andaman and Nicobar group with our best Andaman package.
flight included
Sightseeing

included

meal

included

transfer

included
₹10,000.00
Per Person(min 2 pax required)
Email us now even if you have just thought of planning a holiday and leave rest on us to give your imagination a shape and take it forward from there.




---
Enquiry Form
Tag: Andaman and Nicobar Islands Tourism, Tourist Places Andaman and Nicobar Islands, Andaman and Nicobar Islands Tourism Packages
Comments System WIDGET PACK
Packages you may also like