Meghalaya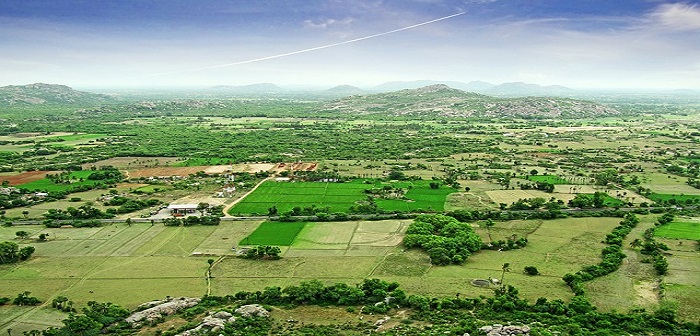 Meghalaya, Sanskrit meaning is "abode of clouds". It is a picturesque but tiny state in the northeastern region of India. Meghalaya is full of vivacious culture and ritual, prodigious scenic beauty and serenity is various attractions of the state to pull any tourist in.
Thirty percent of total land in Meghalaya is under forest cover. Depending on the diverse rainfall at different altitudes and places in a year, both tropical and temperate vegetation occur in Meghalaya. Many plants growing in Meghalaya have been put to medicinal use.
A temperate climate directly influenced by the South-West Monsoon and the northeast winter wind gives a pleasant enjoy to the state. The Monsoon usually starts by the third week of May and continues right to the end of September and sometimes well into the middle of October. Maximum rainfall occurs over the southern slopes of the Khasi Hills, over the Sohra and the Mawsynram platform, which receives the heaviest rainfall in the world. The average rainfall in the State is around 12,000 mm. The four seasons of Meghalaya are: Spring - March and April, Summer (Monsoon) - May to September, Autumn -October and November and Winter - December to February.
BEST TIME TO VISIT
Meghalaya is an all-year-round tourist destination, where even the monsoon provides the exhilaration and experience of being on the wettest place on the planet.
TRAVEL INFORMATION
Shillong is the capital of the state and the largest city, situated in the Khasi Hills. Khasi Hills is perhaps best known for Sohra (Cherrapunjee), about two hours south of Shillong, famous for being the wettest place on earth. The name Shillong is derived from U-Shyllong, a powerful deity and is situated at 1,491m above sea level. The area is lush green with waterfalls and an extensive underground cave network.
Mawjinbuim Cave, A popular picnic spot 55 km off Shillong where there is a stalagmite in the form of a Shiva lingam receiving steady drops of water from a stone formed like a breast.
Jowai, the gateway to Nartiang a delightful village further north that has a bizarre collection of druid stones. Jowai is the second biggest town in Meghalaya, situated in the district of the Jaintias.
Other places to visit are Jakrem (66 km from Shillong), Nawphlang, Ranigodam, and Balpakram National Park.
Tourist Spots in Shillong
Shillong Peak
Lady Hydari Park
Ward's Lake
Golf Course
Cathedral Catholic Church
Capt. Williamson Sangma State Museum
Don Bosco Centre for Indigenous Cultures
Sweet Falls
Elephant Falls
Spread Eagle Falls
Tourist Spots in Sohra
Mawkdok / Dympep Valley View
Sohra Market
Rama Krishna Mission Museum
Eco-Park
Nohkalikai Waterfalls
Riat Mawiew / The Grand Canyon of Cherrapunjee
David Scott Memorial
Sa-I-Mika Park
Mawsmai Lighted Cave
Nohsngithiang Waterfalls
First Presbytarian Church, Tombs of Welsh Missionaries, Angelican Cemetery
Thangkharang Park / Kynrem Waterfalls
Khoh R
amhah / Motrop

Hotels In Shillong
Meghalaya Tourism, Tourist Places Meghalaya, Meghalaya Tourism Packages
Email us now even if you have just thought of planning a holiday and leave rest on us to give your imagination a shape and take it forward from there.




---
Enquiry Form
Comments System WIDGET PACK
Packages you may also like