Kausani - the land of hills and forests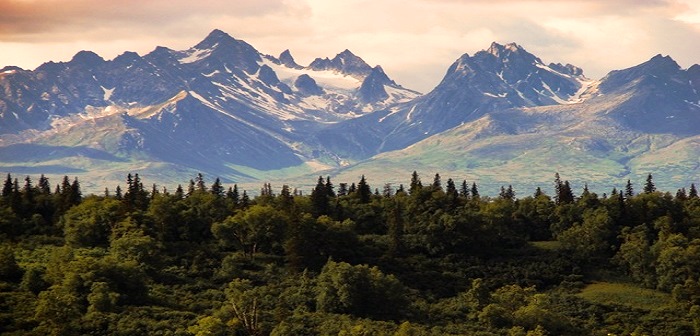 You will hardly find the romantic hilly places along with the beauty of the green forest. When it comes to North India tour, Kausani is amongst the rarest places where you will see an amazing view of Mountain ranges. It is basically a part of Himalayan mountain which separates India politically from other nations. No matter which North Indian tour packages you are selecting Kausani is one of the must see places among all destinations. Any India tour operator includes Kausani in its north india tour packages, and whether you are an international or domestic tourist, you must never miss a trip to Kausani.
Must see places
Kausani is such an amazing place where you will find the forest on one hand and hills on the other. If you are looking for greenery and want to spend a lovely holiday in India, then this could be the best place for you. A combination of forest and hills makes this place different from others.
If you love trekking, then Rudradhari Falls and Caves will be the right place.
Have you ever thought of doing glacier trekking? Here at Kausani, you can enjoy the glacier trekking on the Pindari Glacier, which is known as the Soul of Kumaon.
Kausani is famous for its Ashrams. Here you can visit several Ashrams, and it will give you immense pleasure. Anasakti Ashram is very famous and also known as Gandhi Ashram. Gandhi had stayed here for two weeks, and he has described this place as Switzerland of India.
Kausani Tea Estate famous for its best quality tea and it is exported to other countries for its excellent flavor and aroma.
Baijnath Temple is also a must see place. It's considered to be one of the oldest temples in India.
Best time to visit
Kausani has moderate temperature throughout the year temperature varies from 15 – 30 degrees. Here you will neither face extreme hot nor extreme cold; it maintains a pleasant temperature. Three major seasons are mostly seen here winter, summer, and Monsoon. Best time to visit Kausani is October to May.
During winter you can witness the incredible snowfall, which enhances its beauty most; the temperature stays between 2 – 10 degree.
Summer starts from March and stays until May; during this time, the temperature varies from 10 – 25 degree.
Monsoons start from June and stays till August and during this time, you may face heavy rainfall, which makes the place greener and lively.
How to reach
Kausani is a beautiful small town of Uttarakhand. Though it's a small town, it's well connected through Air, train, and roads. Kausani is just 5 hours away from the main city Kathgodam.
If you are traveling by train, there are several trains from the major cities of India come to Kathgodam, from there you can go by car or bus to Kausani while enjoying the beautiful scenery of Uttrakhand.
If you are planning to come by flight, then the nearest airport is Pantnagar from there Kausani is just 162 km away.
Kausani is well connected via roads. You can come from the main cities of Northern India by motorcycle, car or bus as it is just 410 km far from the Gateway of India, Delhi.
Email us now even if you have just thought of planning a holiday and leave rest on us to give your imagination a shape and take it forward from there.




---
Enquiry Form
Tag: kausani tourist attractions,kausani sightseeing,kausani sightseeing places,kausani tourism,kausani hill station
Comments System WIDGET PACK
Packages you may also like