Nubra Valley - nature's magic on Earth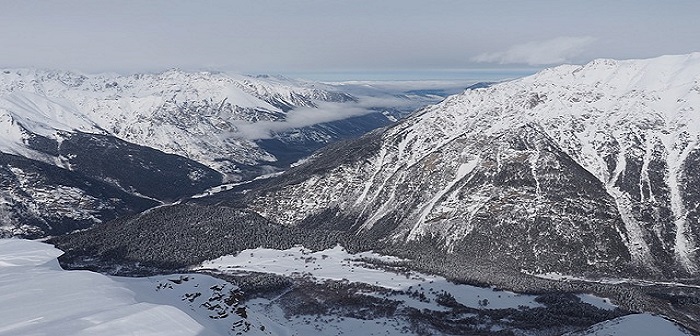 Ladakh is known as the most peaceful and beautiful place in the earth. It is one of the hilliest areas which comes under the Himalayan mountain range. Nubra Valley is located to the northeast of Ladakh valley. Nubra is one of the amazing places which has a freezing temperature throughout the year and known as the cold desert. The beautiful landscape of the valley makes it the best attraction at Ladakh. When it comes to North India tour, you should not forget about the beauty of Ladakh, where you will find many amazing creatures of nature and Nubra valley is best among them. If you are an adventure lover and want to spend a thrilling holiday in India, then you should pack your bag and head towards the magnificent place on earth – Nubra Valley. If you are looking for a best North India tour packages, make sure you are not missing out the best part of northern India, Ladakh, where you will find the magical dessert which you should see at least once in your lifetime.
Best Time to visit
During January to March, this magical valley takes a devastating look where the temperature falls rapidly. So traveling to Nubra Valley during winter can be dangerous because you may feel sick or get affected by the extreme cold of nature. The summer is the best time for a traveler and you can enjoy this cold desert during May to August. The atmosphere becomes very pleasant and attractive that you would love to visit the Nubra Valley again and again during September to October. The clear blue sky and the thin layer of snow make your trip the perfect one if you are traveling at the right time.
Places to visit
Diskit Village: Diskit Village is located at the edge of the desert you will find lots of administrative offices to avail the facility of the government. Diskit is famous for its oldest Buddhist monastery, and it has tallest Buddha statue which is 106 feet. You can also visit Lachung Temple, which is very nearby from this monastery.
Hunder: Sand dunes of Hunder makes a fantastic view, which you will not find except Hunder. Here you can enjoy riding two-humped camels which are generally found only in Australia and few other places.
Panamik: Panamik is located near the Tibetan territory, and it's very famous for its Hot water spring. You will feel real comfort once you reach Panamik and take a hot water bath that will give an amazing feeling more over this hot water is famous for its curative power.
Turtuk: Turtuk is known as Ladakh' s heaven. The greenery looks so lively that you will feel the real pleasure of nature's touch. You will see an exceptional view of apricot trees which is rare in the whole world.
Samstanling Monastery: This monastery is very famous for teaching children about Buddha practices. You will feel inner peace to know their lifestyle and philosophy of life.

Hotels In Leh - Ladakh

Holiday Packages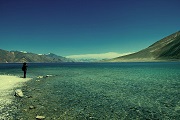 Best priced Leh and Ladakh travel package Fixed Departure 7 days. 2 Nights Leh, 1 Night Nubra, 1 Night Leh, 1 Night Pangong, 1 Night Leh
flight

included

Sightseeing

included

meal

included

transfer

included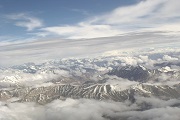 Best traveling experience of dramatic landscapes – across stark mountains, meandering streams. We offer best priced Leh and Ladakh travel package Fixed Departure 6 days.
flight

included

Sightseeing

included

meal

included

transfer

included
Email us now even if you have just thought of planning a holiday and leave rest on us to give your imagination a shape and take it forward from there.




---
Enquiry Form
Tag: nubra valley sightseeing,nubra valley tents,nubra valley camps,nubra valley trek,places to see in nubra valley,nubra valley tourism
Comments System WIDGET PACK
Packages you may also like