Snorkel with an elephant at Havelock Island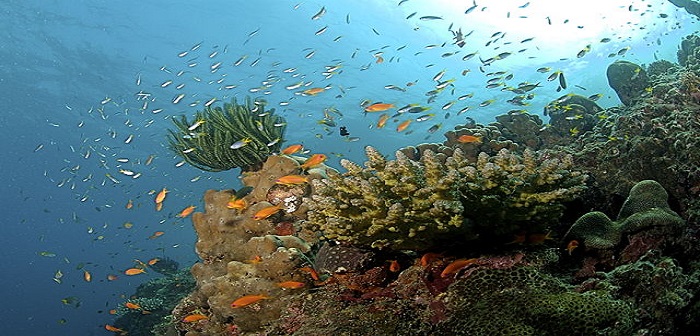 By Ritiks - Own work, CC BY-SA 3.0, https://commons.wikimedia.org/w/index.php?curid=24774351
Havelock is the largest and most beautiful island of Andaman. This is one of the exquisite Holiday destinations in India. This Honeymoon destination in India comprises 113.93km2 areas and is situated 57 km to the North East of Port Blair. Scenic beauty and its marine life attract a large number of people every year. People who loves adventure and want to explore marine life Havelock would be ideal tourist spot for them. Andaman tourism authority has incorporated various types of water sports activities to attract people. Snorkelling and Scuba diving are best among all. Corals and marine life are the main tourist attraction of Andaman. You can hold corals, fishes in your hand at the time of snorkelling which could be a life time experience for you. Let's have a look at the few details of snorkelling:
Snorkeling
Snorkeling is one of the most popular sport activities which will give you the opportunity to see under water life. You will be amazed while see the under-water life by your own eyes.
Snorkeling with elephant will make you amazed. You cannot even imagine that an elephant can swim in the sea. You will find snorkel with elephant only in Andaman. It attracts a large number of foreign tourists. There are so many people who only come to visit Havelock to have this incredible experience. Let's know something more about snorkel with elephant:
Snorkel with an Elephant
Rajan a 60 years old elephant is the last elephant in India who can swim in the effortlessly. Rajan is a celebrity, and he was featured in the Hollywood film "The Fall". Snorkel with Rajan is one of the most popular attractions of Tourists.
Elephants are well trained by the professionals. They have made elephants that much efficient so that they can swim from one island to another. A mahout well known as a caretaker of elephant instructs the elephant and elephant moves according to the instruction. This is completely safe, and you do not need to know swim. If you like to go for this dive, then you will be trained by the professional before going to the dive. Moreover, all types of life supports will be provided to you.
Safety is the prime concern of Andaman Tourism. This is why they have restricted snorkel for some specific beaches. They have chosen beaches which do not have too much water wave or water current. Moreover, they are concerned about the weather condition. In any adverse situation, they do not allow anybody to go for a snorkel with the elephant. Rajan, the famous elephant, is very sensitive who does not go for dive if there are strong waves and he is not forced to go anyway.
Sites for snorkelling
Some specific beaches for snorkelling with elephant are Elephant beach, The Light house, South Button, Tamarind Camp, and Inglis Island.
Perfect Time
There is a specific timing for snorkelling with elephant. Perfect time to have this dive is from January to April.
Price
Barefoot Scuba is one of the famous teams who provide snorkelling with the famous elephant Rajan. If you want to have this great experience you have to pay only around INR 4000. For any details, you can contact with any one of the India Tour Operator.
If you want to go for a holiday in India, then the Havelock island will be ideal for you and snorkeling with an elephant will be a never-to-forget experience.
Email us now even if you have just thought of planning a holiday and leave rest on us to give your imagination a shape and take it forward from there.




---
Enquiry Form
Tag: Snorkeling,snorkeling at elephant beach in havelock,snorkeling in andaman and nicobar islands price,best place for snorkeling in andaman,scuba diving in andaman charges,port blair snorkeling,havelock island resorts
Comments System WIDGET PACK
Packages you may also like