kerala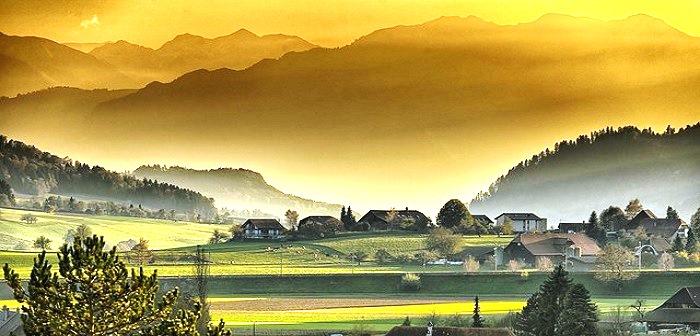 Why Kerala?
If you are looking for a perfect tour, which can be your best trip of your life, then you should definitely visit Kerala. Kerala its known for its greenery and natural landscape because of which it's called as Gods own country. Kerala is not only famous for its tourism; you will be surprised to know Kerala has 100% literacy rate in India. Kerala is surrounded on one side by the Arabian sea and the other side with Western Ghat Mountains so it's always a combination of blue ocean and marvelous green hill stations which you will hardly find together in some other tourist spots in India.
Best time to visit
Kerala is always a place which welcome tourist all the time, but there is some special season when Kerala becomes the heaven on the earth.
Summer: Summer starts from the month of April and ends at may. During this time the temperature stays between 35 – 45 degree and humidity remains at its peak, as it has sea and hills, both if you are visiting during summer, then Hills would be a good choice, you can visit Wayanad which is famous for its hilly ranges and Thiruvananthapuram which is popular for its spiritual heritages.
Monsoon: Monsoon comes in the month of June and last till August. Every time it rains the greenery of the places adds more freshness to its beauty. The best places to visit during this time would be Idukki, Kovalam and Wayanad.
Winter: Winter is the peak time when it attracts more tourist because of its chilled weather and it starts from September to end of March. It's the perfect time to visit all places in Kerala.
Travel guide
When you are heading to Kerala and unaware about the hidden treasures of Kerala's beauty, then you are at the right place to know the inside and out about Kerala.
Things to do
Here you will find plenty of doing things over the holidays.
Here in Kerala you can enjoy giving a bath to an elephant not only that you can go for elephant safari, elephant feeding and spent some time to watch baby elephants also.
You can visit Eravikulam National Park and you can enjoy the beauty of blooming flowers.
You can go to Kumbalangi and stay as a villager to experience their lifestyle.
If you are going to Kerala during July to September, you can be witness of Snake Boat Races which is very famous at Alappuzha.
You can have a wonderful experience of spending the whole night at Tree Houses.
Coffee plantation at Wayanad is a must visit.
Athirapally falls is a must visit place which is called India's Niagara Falls.
Kerala is famous for its spice, you can take a spice tour at Wayand, Thekkady or Munnar.
Famous food items:
Kerala is famous for parotta and banana chips. Coastal areas of Kerala are best known for sea foods and spices. You can have the flavor of coconut oil in their authentic dishes.
Dosa is an authentic southern food ranks among the top 50 delicious food when you will eat with Kerala style rasam it will enhance the taste of the food more. Puttu and Kadala curry is best known breakfast in Kerala. Appam with stew, which is a local food, can give you the best authentic taste of Kerala.
Activities:
Boat riding is the most popular activity which you can do in Kerala.
If you love to do tracking, then Kerala can be your dream destination, you can do rock climbing, bike riding on the hills of Western Ghat.
If you are a nature lover then bird watching could be one of the best activities which you can do in Kerala, Kumarakom Bird Sanctuary.
If you are fascinated about the long jeep ride, then Periyar Jungle Jeep Ride will give you an immense pleasure.
The view of sunset on the beaches and hill stations is something adds the extra feather in the beauty of the Gods own country.
Swimming in the crystal clear blue ocean will add some extra adventure on your Kerala trip and if it is winter you can take a sun bath in the warm beaches of the Indian ocean.
Essentials to be packed:
If you are planning to travel to a new destination, you should have your bag pack with all necessary items that you will have a need during the trip.
Kerala consists of both sea and mountain so you should definitely carry sun cream and Sun glasses to have a sunburn free trip. Especially if it is summertime you should carry some special clothes or dresses which gives you the most comfort during summer time.
If you are heading to Kerala and have a plan to carry some memory back do not forget to carry a high definition DSLR camera to capture few special moments of your life.
It's better to have a small first aid kit where you can keep few medicines in case of emergencies.
You can carry scissor or small knife in case if you want to have some fruit or tear up something.
Those who are specially have plans for adventure trekking is always better to carry proper dresses, tools and shoes.
How to Reach?
By Air: There are three international airports which might help you to choose your destination's shortest connectivity.
By Road: Kerala is well connected by road from any part of the country. The national highways across the southern part of India can be another way to reach various destinations of Kerala by road.
By Rail: There are plenty of trains which run by Indian railway from every part of India to the major cities of Kerala.
Best beaches
Last but not the least, the must sea beaches which are there across the coastal areas of Kerala will be your final destination. Some of the famous beaches in Kerala are Alleppey Beach, Kovalam Beach, Beypore beach, Chowara beach, Vizhinjam beach and Marari Beach.

Hotels In Kochi

Hotels In Munnar

Hotels In Kollam
Email us now even if you have just thought of planning a holiday and leave rest on us to give your imagination a shape and take it forward from there.




---
Enquiry Form
Tag: kerala tourism packages,kerala tourism guide,kerala tourism honeymoon packages,kerala tourism places,kerala honeymoon spots,kerala tour packages for couple
Comments System WIDGET PACK
Packages you may also like