Manali Travel Guide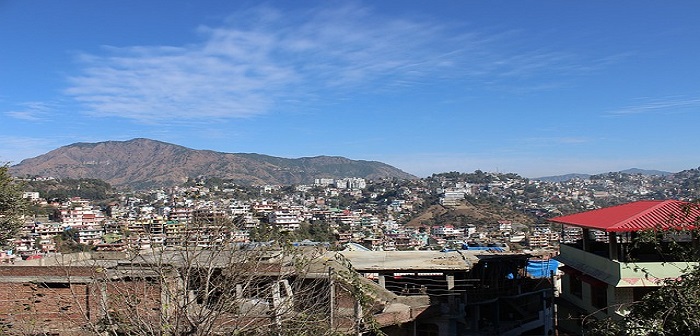 Why visit Manali?
Believe it or not, but Manali is undoubtedly blessed with the most spectacular of scenic beauty that you can ever come across. Embraced by lofty mountains on all sides, it can truly be named the traveler's paradise at any particular point in time. The glistening dew atop the mountains adds on to the heavenly feel of the place. Located in the Kullu district, Manali is a small town that has a small population of 8096 people. Through the passage of time, it has moved on to become one of the most popular hill stations and a great tourist attraction for all. This has, in turn, led to a significant development in the tourism industry in this region. The most useful fact about the visiting Manali is that it can be reached by air, road as well as rail. Thus, tourists can choose the mode of transport that they deem fit.
Best time to visit Manali
You can visit Manali all year round. But before that, it is useful for an individual to have a thorough idea of the seasonal breakup so that you can prepare accordingly. September to February does see a steep drop in temperatures and thus make sure that you carry sufficient woolen. Since Manali has low temperatures throughout, equip yourself with the required and the right clothing.
Travel guide
Things to do
A visit to Manali will provide you with an extensive range of options when it comes to engaging yourself with some of the most breathtaking activities.
Paragliding – The Solang Valley is one of the most famous places in Manali when it comes to paragliding. It is, in fact, one of the most famous adventure sports that you can opt for when in the place.
Trekking- If you are looking for some amazing adventure on the rugged hills, then Manali is, definitely, the place to be in. The Mountaineering Institute of Manali ensures the fact that you are provided with many hiking options along with several rock climbing opportunities.
Rock Climbing- The steep mountain slopes of Manali lets you have a chance to get a taste of the best rock climbing adventure that you have ever come across. Places like the Friendship peak welcomes individuals with little or no experience of mountain climbing to visit the place and let go of their fears.
Himalayan Caravan adventure - The Himalayan caravan adventure is a complete amalgamation of all the activities that you can get to avail when here. From paragliding all the way to some of the most amazing trekking experiences, you can get to experience it all. All that you need to do is book an adventure package of your own choice and select the list of activities that you want to experience. With the best of all packages at the most reasonable price, you get to experience it all.
River rafting – The opportunities for river rafting has increased considerably over the years in the state and Manali is no exception to that. Visitors can enjoy rafting expeditions during the summers.
Skiing – The Skiing slopes of Manali are famous worldwide and are ideal for both pros and newbies.
Angling – The numerous streams and rivers that criss-cross the region offer great possibilities to enthusiastic anglers.
Rappelling – Mountain areas that are too difficult to be covered via rock climbing can be scaled via rappelling. The rappelling camps are gradually gaining importance in Manali amongst the nature lovers.
Famous food items
Manali is known for both its traditional as well as local dishes. Dham is one of the most common traditional foods of Manali that has gained immense popularity among the tourists who visit the place as well. Cooked mostly during wedding ceremonies, it includes rice, curd, a curry and sweetened rice.
A visit to Manali is otherwise incomplete without a feast of the famous river trout that is found there. Commonly served with rice, the tangy, as well as a spicy flavor of the fish, conquers it all.
The kadhi chawal is yet another specialty of the region that adds a tang to the taste buds of the people who taste it.
The masala omelet along with tea for breakfast is among the most common street delicacies that you can find there.
A small tour around the place will help you gather information about a number of eateries that are scattered around the place.
Activities
Nature Walk – Get out of the hustle and bustle of the busy streets of Manali and hit the acres of meadows that Manali is endowed with. Tranquil and serene – the outskirts are sure to rejuvenate and de-stress you.
Manali cooking school – For those who love to cook, a visit to the Manali cooking school will give a unique opportunity to try out preparing local dishes.
Manu Market – For shopping lovers, the Manu market is just a like paradise with varieties of items on sale – clothes, footwear, cooking utensils, food, Tibetan jewelry and loads more.
Bhuttico – Operated by local women, Bhuttico is known for the variety of shawls that is offers.
Essentials to be packed
Sufficient light woolen garments along with a few heavy ones for night.
Strong walking shoes with good cushioning.
Hiking boots for adventure activities.
Comfortable attires to move around like jeans and tee shirts.
Rain gear along with windcheaters
Mosquito repellant
Camera
Sunglass
Means to reach
By Air – While trying to reach Manali by air, the nearest airport to approach is the KUU Bhuntar Airport. A 40 minutes drive from the airport by a taxi will help you reach Manali.

By Bus – Bus services from Uttar Pradesh, Haryana and Punjab provide an excellent connection to Manali. Moreover, it does assist in cutting down the cost.

By Road- Contact a transport agency and book a private car for yourself and drive all the way to Manali if you are one who enjoys driving.

By Private Taxi – There are a number of rental agencies that provide you with private taxis to reach Manali. You can hire one from Delhi Chandigarh or Shimla and reach Manali.

Hotels In Manali

Travelfuntoosh Holiday Packages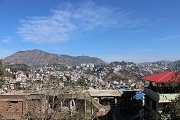 Shimla, Manali, Dharamsala & Dalhousie Holiday Package For 09Days
flight included
Sightseeing

included

meal

included

transfer

included
Email us now even if you have just thought of planning a holiday and leave rest on us to give your imagination a shape and take it forward from there.




---
Enquiry Form
Tag: Manali holiday package,Manali holiday package for couple,Manali tour plan,Manali tour guide,Manali tourism,Manali tour review,Manali tour package,Manali vacation packages,trip to Manali,Manali holiday,summer vacation in Manali,hotels in Manali,Manali holiday destination,
Comments System WIDGET PACK
Packages you may also like