Adventure sports at its best - waterfall rappelling at Vihigaon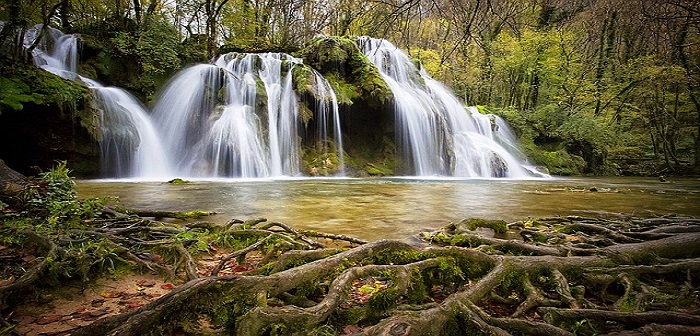 Have you ever dreamt of taking a bath under a real waterfall? If you want to enjoy your fullest and play some real water activity, then Vihigaon could be your dream destination which can bring happiness into your life giving a break from your daily work. This place is the best fit for nature lovers, and if you are looking for a trip where you can enjoy playing amazing sports right beneath the waterfall, then Vihigaon could be one of your favorite destinations. Vihigaon waterfall is located in Maharashtra, and it's a very famous for its natural beauty and it attracts tourist across the world.
It's also known as Ashoka waterfall. Vihigaon Waterfall Rappelling is also known as canyoneering, and it's gaining popularity day by day. Many movies have been filmed here. The Vihigan waterfall is in the middle of a dense forest, and it is surrounded with westerner ghats. Rain makes this place more beautiful, and the beauty of this place will make a permanent remembrance in your mind. If you are planning to go for the first time do not worry, you can contact an India tour operator for the best price and deals which will make your journey easier. You can check deals online and book your calendar in advance so that you can enjoy your tour with your dear one's utmost.
Best time to visit
You can leave behind all crowded places and enjoy your time in nature's lap. This place is very popular and for its greenery and peaceful environment. You can visit Vihigan at any time as it welcomes guests from the different part of the world all times, but if you want to enjoy the water activity to its fullest, then the best time could be the rainy season, rain enhances its beauty most.
Activities you can do
If you are working in a stress full environment and want to take some break and refresh your mind, then Vihigaon would be the best destination for your holidays in India. Waterfall rappelling will give you the most thrilling experience. You have to climb slopes with a powerful water overflowing over you, and once you reach your destination, you will be overwhelmed by victory.
Apart from rappelling, you can also do river rafting, water skiing and you can even go for fishing.
How to reach
This place is well connected via road, train and Air. If you are planning to travel Vihigaon, then the best way to reach Vihigaon is to travel via Nashik. There are several buses and trains which connect this place well. The best way to visit this place would be to contact travel agents in India who will be your guide and help you to reach your destination without any hassle.
Things to carry
It's good to wear track pants and avoid jeans
Full sleeves T-shirt
Swimming trunks if you want to swim
Carry Raincoat in case it rains
You can carry Sun Cap or Hat
Hand Towel
Trekking shoes
Email us now even if you have just thought of planning a holiday and leave rest on us to give your imagination a shape and take it forward from there.




---
Enquiry Form
Tag: vihigaon waterfall,vihigaon dam,vihigaon falls photo,vihigaon waterfall rappelling,vihigaon falls,vihigaon kasara
Comments System WIDGET PACK
Packages you may also like